Someone would have told me these 10 things when I...
Sometimes I wish someone would have told me, 1) That I will miss those assignments, quizzes, midsems, classes and exams that actually made me frustrated for 4 years :-) 2) That People won't be that nice in this outside world. You will rarely find people who will do something for you without expecting anything in return. Unlike my best buddies helped me to cheat in exams. 3) That I will...
"Mein Daalega" are not words but that's an...
I watched this video for 20+ times in last one week and posted on all the fb groups I am part of. Have a look if you have't seen it yet :  "Mein Daalega" is actually an attitude to do almost anything that you can do. I am not saying you should do almost everything in this world. Even I haven't seen Tendulkar doing fast bowling on field. It's just that you should be...
You would probably think I'm boasting but IITians...
In last one year, we interviewed 500+ people at bluegape.com and hired 20+ of them. I worked very closely with most of them. I love working with IITians (I never meant to say I don't love working with other champs!) and here are my few observations about IITians : 1) They can pretty easily match with frequency of your brain waves and grasp everything going on there. It's very...
There are two kind of mistakes in this world !!
People make mistakes at each and every level. Who knows it better than an Entrepreneur :-). Many people will advice you to learn from others' mistakes but believe me I have rarely seen people who learn from others' mistakes. Nothing teaches you more than your own mistakes. Your own mistakes will give you life time experience and even a story to tell/teach others for ages. I see people...
bluegape.com have to be a successful business...
Many times I feel low at work. Personal, Professional or whatever reasons. I always remember about these 10 people and get back to work. bluegape.com have to be successful business because of you. 1) Ayush Varshney : Still in his third year when most of his batchmates don't understand the p of professionalism. He was writing code while everyone else is busy hitting on hot babes of DU...
"Whenever I see a brilliant kid decide to join Goldman Sachs, McKinsey, or..."
– by Chris Dixon
10 things to do just after break up
1) Try to convince her for 1 hour and say sorry for all of your mistakes. (If she is still still not okay…) 2) Block her and all of her friends from your Facebook/G-talk/Twitter. 3) Delete her number, her Mom's Number, her's Friend's Number etc. 4) Through away any gift you ever got from her. 5) Delete all photographs of her from your desktop and cellphone. 6) Clean...
Most frequently asked questions by Entrepreneurs
As a first time Entrepreneur, I had many questions in my mind. I met with many Entrepreneurs and asked them same questions over and over again. Sometimes I got convinced by the answers sometimes I don't. Here's few most frequently asked questions by me and their best answers according to me. (These are piece of advice from many entrepreneurs I met in last couple of years. Few names...
[Hiring] Looking for a full time php developer at...
At bluegape.com, We are looking for a full time php developer. Here's what we expect from you : 1) You wish php to be your mother tongue. 2) You should have a strong opinion about all tech products of India. 3) You believe that Techcrunch is the best porn site ever. 4) You believe that github is the best dating site ever. 5) You prefer to order it online when your mom asks you to get...
NOT AN EASY GAME – Profitability vs Economy of...
From day one at bluegape.com, our strategy was to build a profitable company. Even I wrote down a post at Pi that how I want to build my e-commerce company. After six months of hard work we somehow reached to 10 transactions a day. But even then that profit was not enough to support our bare minimum expenses of food, beer and rent of flat. We started up with couple of lakhs in our bank account...
That's How I Want To Build My E-Commerce Company !
Yes! I am a Co-founder at bluegape.com. I am one of those champs who prefers to order it online whenever my MOM asks me to bring some vegetables from the market. I am a passionate follower of most of the e-commerce companies of India. I have tweeted/retweeted almost every funding/acquisition news of the e-commerce industry. I can tell you the name of CEOs of all the e-commerce companies. Sometimes...
Geeks can change the world, OK?
I was born in 1990 and things completely changed in past 22 years. We invented the future the way it is : 1990 : Sabeer Bhatia was in very initial phase of his idea to make Hotmail. 1995 : Internet/www was still unheard weird word. Remember that naukri.com story? 2000 : The land line phones were the most preferred choice and cell phones were just an option of Big Shot guys ...
What did we learn in 13 weeks at TLabs.
In last two days I have got 10+ calls to get feedback on TLabs accelerator program and almost everyone of them had the same set of questions/queries. Most of the questions were in two categories : 1) Will they select me? 2) Should I apply for the program? For the first question, I would just say that they are a big fan of execution so show your demo instead of ppt/b-plan. For the second...
Some immature thoughts on Facebook IPO and...
I am one of those kids who are a very big fan of Zuckerberg. I have kept a special place for him by putting his poster on my wall. I was accessing #facebookipo on tweetdeck from last 3 days to see all the latest happenings on IPO. I have seen lot of hate tweets/articles on $104B valuation and YES, they all have a valid point. Facebook has $3.7B revenue and $1B profits last year. They are valued...
Why my next 6 year targets are so high – Happy...
I'm turning 22 on 26th June and Zuckerberg turned 28 today. Why my next 6 years are so challenging and what motivates me to work days and nights. Here are few things about zuckerberg that makes me feel proud (as well as jealous  ). 1) He runs a company that is about to go for IPO with a valuation of 100 billion dollars – Just Imagine !! 2) He has been on the cover page of Time Magazine –...
When I run out of things to ask during an...
runningastartup:
[A look back] 10 things in my to-do list for 2012
On 31st December last year I scribbled down 10 things in my to-do list for 2012. Time to have a look back on it.  1) To read 12 books : Read just one by now. You already know which one ;-). 11 more to go.  2) To make bluegape trend on twitter : Not successful yet. But we are working hard to make bluegape popular and trend. Have you checked new look of bluegape.com ? 3) To...
An Entrepreneur's Promise to his Mom
I still remember your confused face when I first told you that I want to start my own company instead of sitting for the campus placements. I can understand your feelings as most of the relatives were asking me about the package I would be getting after graduation since I have been in second year.  I can never be thankful enough for giving me the energy to do what I really wanted to do. On this...
A simple story of life and death
My Facebook status says "Atheist". I always debate the existence of God. I also doubt the existence of Ramayana and Mahabharata. I have a strong feeling that the two epics are just impressive pieces of fiction with very less reality behind them. Okay! I can understand how most of you must be feeling and planning to slap this shapeless soul (why don't we discuss about it with an open mind at...
When an investor suggests ways to become more...
runningastartup: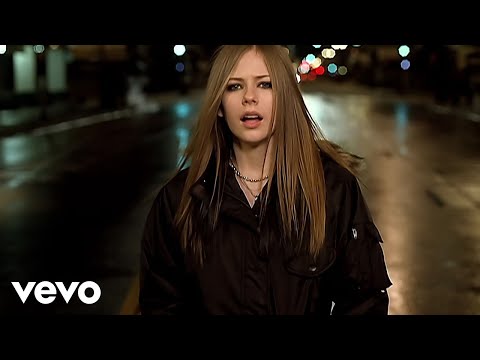 "Successful student start-up stories like Bluegape are rare in India and that..."
– Bluegape : Let Your Products Carry Your Attitude
Internship : Rockstar Designer, Developer and...
So at bluegape, we still have opening for 3 rockstars to join us for the summer. This is the last time we are inviting you to be a part of very dynamic team of bluegape for the summer of 2012. Thus, we seek an intern with fine, nimble fingers to knot the loose ends at bluegape. What we are looking for (You should understand which point is for you) : You believe that design can rule the...
Ten things that completely changed after 4 years...
Internet was just a medium to watch porn - yep really. I didn't have gmail, facebook or twitter accounts. Yes! It is hard to think of without them now.  Eating outside food was like a party/occasion for me - Now most of the time, I eat outside and am bored of it. Having coffee with a girl was kind of a big deal for me - Actually, a very big deal :-D Travelling somewhere was a pre-planned...
2 tags
[Fiction] From New Delhi Metro Station to Noida...
One fine morning, I came from Kanpur to New Delhi. As a usual practice, I caught the metro from New Delhi metro station to Rajeev Chowk. At Rajeev Chowk I changed from yellow line to blue line for the train going to Noida City Center. However, it turned out to be a different morning. It was 6:30 am on Thursday. There were only 10-12 people at the station. I was standing in the last coach of the...
3 tags
What do I mean by a startup guy?
Start-ups are tough, very tough. It looks sexy from the outside. No one from outside can understand what exactly is going on. How many visitors are actually making a transaction? Sometimes you feel very low, completely broken. Sometimes it seems everyone is laughing at you and your idea. Not everyone can survive all of this. Only a start-up guy can. What do I mean by a start-up guy? I had tweeted...
Three examples to prove that I am not stubborn !
First semester at IITK and CPI was everything for me. I used to argue for each and every mark with the professor.  Guess what: I have not seen my answer sheets in the last two years. After I got my last semester CPI, my tweet was: Fuck CPI, passed all the courses with no F :-) Last year when I was the overall coordinator at E-Cell, IIT Kanpur, there was an ice breaking session during...
"Before you can grow up, you must fall in love 3 times. Once, you must fall in..."
– (via krisnair)
bluegape.com: bluegape.com for corporate -... →
bluegape: Last week at bluegape office the Rockstars toiled round the clock to launch our new website design with more cool products. While it will take one more week for us to provide all the exciting features, we are unveiling bluegape.com for corporates in the beta phase. Here's the…
2 tags
Who is a rockstar?
I am over using the word 'rockstar' these day. Hmm wait, may be I liked that girl from movie rockstar :-D. Okay let me tell you what I mean by rockstar?  Okay , so for me rockstar is somebody who is damn good at something in what he has chosen to pursue in his life. Wheather its research , IAS , startup or a corporate job or whatever. He who can work without sleep for many days because...
FEW, who inspires me!!
There are many people on earth who inspires me everyday. There are few who even influence my actions and thoughts. Here I am trying to jot down names of those who will come to my mind for next 10 minutes. Ohh wait, most of them are those who inspires me by their work, sometimes I don't even know their names!! Steve Jobs, Mark Zuckerberg, Kiran Bedi, Obama, Kalam Sir, Richard Branson,...
10 things in my to-do list for 2012
1) To read 12 books 2) To make bluegape trend on twitter 3) To graduate from IITK without 'F' 4) To buy an iPhone and iPad 5) To have a team of 10+ rockstars in bluegape 6) To go on a one week vacation in abroad 7) To write 50+ blog posts 8) To learn to make animated videos 9) To propose her  10) To put check on all nine in this list before the end of this year
bluegape.com goes nationwide ! What's Next?
Yup, the wait is over \m/. We have opened bluegape from nation-wide orders with CCAvenue Payment Gateway. We are currently accepting Net Banking, 6 Debit Cards, Cash Card & Mobile payment Options. It will still take a while before we can start accepting Credit Cards. We are currently offering free shipping on order of 2 or more posters. We will never charge you extra Service Tax (that is 5%)...
Why I Respect Steve Jobs : Icon Ambulance by Vic...
One Sunday morning, January 6th, 2008 I was attending religious services when my cell phone vibrated. As discreetly as possible, I checked the phone and noticed that my phone said "Caller ID unknown". I choose to ignore. After services, as I was walking to my car with my family, I checked my cell phone messages. The message left was from Steve Jobs. "Vic, can you call me at home?...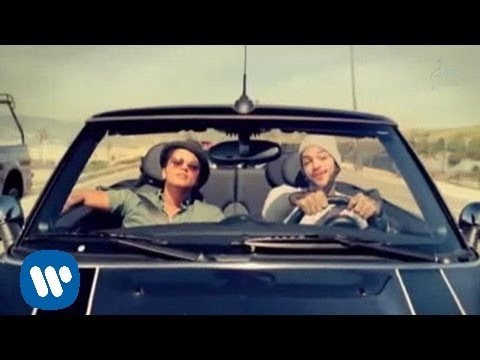 "Don't kid yourself. Entrepreneurship is an absolutely brutal lifestyle that will..."